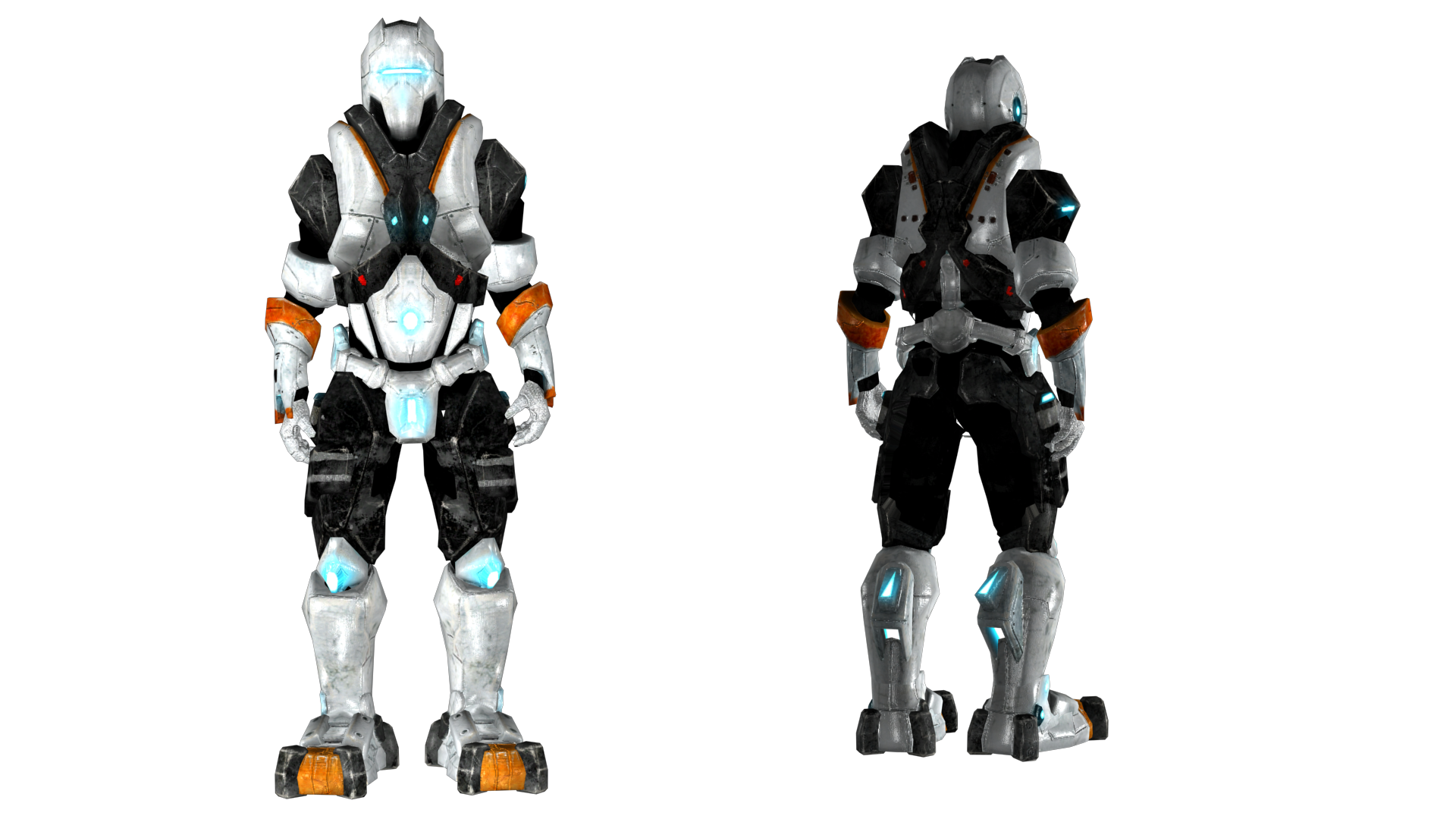 HAIS-MK1
Inventory Item
Weight (kg): 25
Requires Energy Cells
These suits allow you to travel from one part of a planetary base to another, or from an airlock in a station or ship in orbit, to a location on the planet below.
The MK1 works on planets only, and can be found inside a Portable Supply Pack.
The MK2 is more advanced and works on planets, and also from a station or ship in orbit around the planet. These can be found hanging on a wall near the station or carrier airlock.
To use while on the ground, press T to equip the suit from inventory. Then press H to activate it. It will enclose your character and shoot you up into the sky.
At max altitude, it will start a descent toward the ground. Use WSAD keys to control your flight path. Pressing and holding down D only slows down your descent; it does not make you move backwards.
You have a certain amount of time to reach the ground before the suit deactivates.
When within 30m of the ground, press H to activate the suit's landing mode. Failure to do this will result in a horrible death.
Aircrafts
Androids
Carriers
Characters
Decorations
Defense Systems
Deployables
Infantry Gear
Infantry Weapons
Key Buildings
Ordnance
Other
Stations
Vehicles
World Map