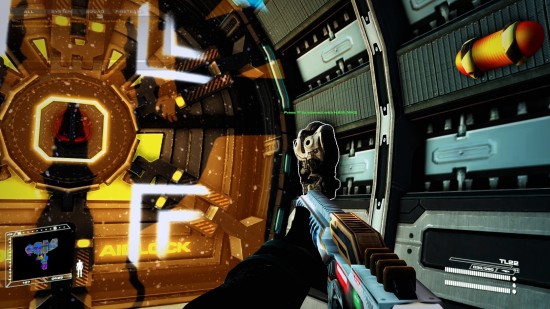 We were going to deploy the latest .06 build on Friday schedule, but at the last minute, we found a serious crash bug. Though it was fixed, I decided it best to do further testing and just do a .07 release this Friday.
To see what is in .06, please review the changelog.
We're still on-track to unlock and implement the remaining weapons, attachments and inventory items in the upcoming releases, before we start unlocking the various player controlled aircraft and vehicle classes.
We've also started on the vehicle unlocks. In the .07 version, the TAB MK1 and MK2 personal vehicles will be unlocked. Then the next build (.08 or .09) will have the MICE MK1 and MK2.
Closed Beta Test Sign-Ups
The Closed Beta Test sign-up page is live again.
Sign-up for a chance to get a free Starter Kit which will give you immediate access to the game. This CBT sign-up will close on Fri, May 8th @ 2PM EST.