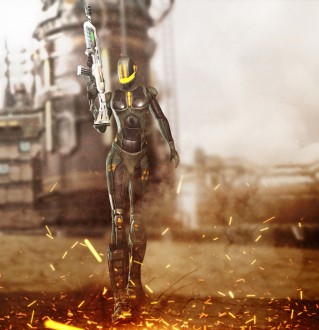 A few weeks ago, in my bid to continue supporting women in games, I commissioned the creation of two playable female characters for the game. Those characters are now completed for your gaming pleasure.
On the GALCOM military side of the fence, we have a skilled Elite Force Pilot, callsigned "Paige", sporting the compact, yet deadly XN32 assault rifle.
On the Insurgent side, we have the sniper class covert operative, "Nayla", carrying the deadly DTR4A sniper rifle, weapon of choice for the deadliest killer.
Despite the fact that a bunch of crazy dudes are going to be playing these two female characters, if nothing else, I hope that it encourages our female players to pick a female character, rather than having to continuously suspend belief and play as some dude.
Paige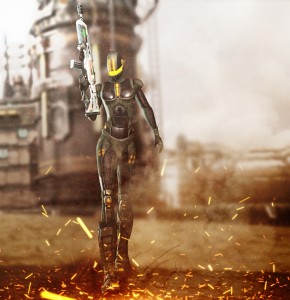 Nayla