Build 00.09.05.03 Released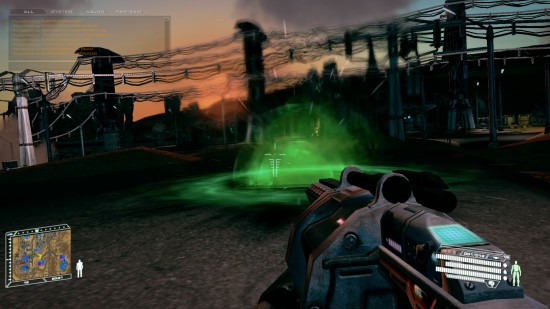 Full changelog (including a list of known issues)
Also, a new State Of Play update is online.
NOTICE ABOUT GAME TIERS
The three limited time tiers (Commander, Ambassador, Emissary) which went live in Sept 2014 when the product was first launched in Early Access, have been discontinued as of Mar 27th.
Now you can only purchase one of the four Tactical Advancement Kit tiers which the final game release will have.
During Early Access, any Tactical Advantage Kit tier that you have, gives you access to everything that we release between now and the game's final release.
After we release the final game, items that your tier does not come with, will be removed. e.g. all TAK tiers currently have a wingsuit/wingchute for testing purposes. After the game is released, those with TAK Level 1 tiers will no longer have access to these items since they are not part of the tier bundle.
Note that the Starter Kits are free when the final game launches later this year. Until then, we periodically give away these keys in order to bring more people in to help us test certain aspects of this massive game, without them having to pay for a tier. This is what we did in March in order to test those tiers. You can read the results in this state of play dev update.
Later on when we enable the in-game store, anyone will be able to buy single items as-needed, even if you don't purchase one of the game's bundled tiers.
SERVER EVENTS
They are coming! More info in this State Of Play update.