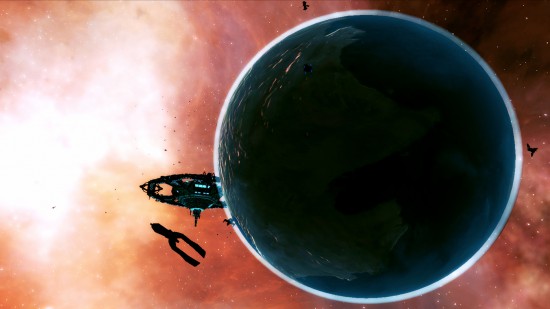 New Year, New Shots!
Despite going dark (at least on the news/update front – more on that in a forthcoming blog update) for a few months, we're back in full swing, we have released a new set of screen shots showing various parts of the game world and assets. Some include our atmospheric lighting tweaks and other cool stuff.
We've put together an amazing custom engine that seamlessly integrates our space and planetary worlds, complete with the ability to traverse between space and planetary worlds, while supporting the ability to do combat indoors, in space, on the planet etc.
Enjoy the shots! More to come!