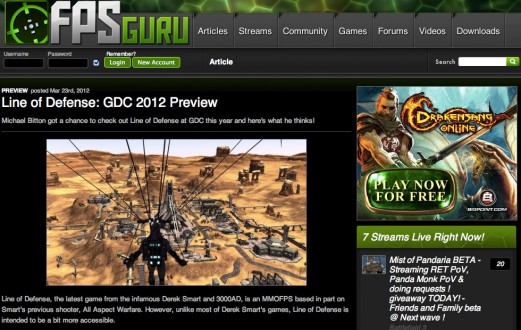 Line of Defense: GDC 2012 Preview
Michael Bitton got a chance to check out Line of Defense at GDC this year and here's what he thinks!
Line of Defense, the latest game from the infamous Derek Smart and 3000AD, is an MMOFPS based in part on Smart's previous shooter, All Aspect Warfare. However, unlike most of Derek Smart's games, Line of Defense is intended to be a bit more accessible.