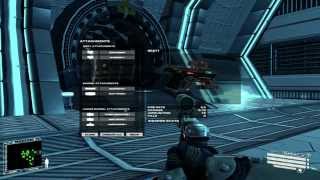 As mentioned in my latest State Of Play which followed our Mar 13th free play weekend, our CBT backend is now live.
Despite the satisfactory metrics for the free play session, we will no longer be doing that because we ended up in a situation whereby some people who didn't even get into the game, let alone play it past an average off 11 (!) minutes (yeah, we measured it), left completely unhelpful "reviews".
Most of the complaints were related to some either not reading the game's documentation or paying attention to the system requirements. Others simply used the opportunity to troll the devs as they tend to do. There were of course a number of valid complaints, which, for a game that's still in active development, were largely inconsequential.
Last year when the Early Access program first went live and the prices were deliberately set high in order to only attract serious gamers during this stage of development, a lot of people were decrying the move. Fact is, we ended up with a lot of gamers who took the process seriously enough to help us test, tweak and shape the game since Sept 2014. The results of that feedback are reflected in our online changelog which shows how far the game has come since then.
Going forward, we will instead be hosting these periodic CBT sessions whereby anyone can sign-up when the site is live for a chance to be selected to participate. The site will go live on a Tuesday. Then the following Friday, we will randomly select a group of people and send them non-expiring keys which enable the Starter Kit. This will allow immediate access to the game for the purposes of helping us test, tweak and fine tune it to completion this Summer.
The CBT sign-up link is now live and all are welcome to join in. Note that you will need a Steam account in order to sign-up. Also, the keys can neither be transferred nor sold, as they will be linked to your Steam and game server accounts.
Finally, we are still undecided as to whether or not the final game scheduled for release this Summer, will end up being F2P as originally planned. Seeing as the lowest Tactical Advancement Kit tiers is a mere $19.99, there is a good chance that we will in fact change the business model. Once a final decision is made, we will post an announcement ahead of the game's final release and exit from Early Access.